Here at TyRiffic Photography we have encountered some unique and amazing individuals along the way. This month we will showcase one of our clients, as we kick off our new monthly blog session. In March we traveled to Charleston, South Carolina just to make sure she got all of the desires she wanted for her photo
session. So we went back to where it all began, College of Charleston.
She is an extremely intelligent individual and goes after everything she desires. She has made many leaps and bounds at such and early age just look at her accomplishments thus far.
2006- started at College of Charleston (undergraduate studies)
Jan 2009- joined the active duty Air Force as an airborne Korean cryptologic linguist
May 2013- left active duty Air Force and joined the Georgia Air National Guard as an aerospace medical technician. Returned to school at University of South Carolina Beaufort to study psychology.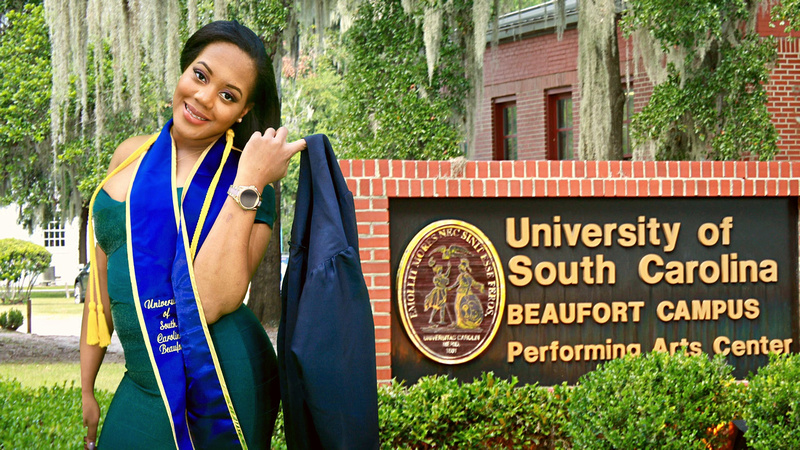 2014- Earned Associate of Art degree in Korean studies from Defense Language Institute-Foreign Language Center in Presidio of Monterey, CA
2015- Earned BA in Psychology from USCB
2017- Earned Associate of Applied Science in Practical Nursing from Community College of the Air Force
2018- will graduate with BS in Nursing from USCB
Accepted dream job as a new graduate nurse resident on the Pediatric Mental Health Unit at Medical University of South Carolina in Charleston, SC.
Lakara is an example of what hard work and determination can get you. Self-belief, faith, knowledge, and respect can take you a long way in this world. We salute you (no pun intended) this month of April and wish you all the best in all of your future endeavors.
TyRiffic Photography